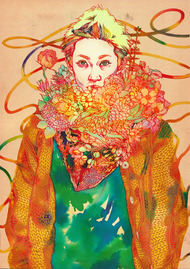 Natsuki Otani is the freelance illustrator, designer and painter that is currently one of the best graphical illustrators, especially in the freelance world. His works are included in many books and publishing pieces, from the pre-school children books, to the professional technical illustrations and technical reviews. His style is characteristic by the contemporary art and realistic drawings that are almost like 3D. He also specializes in 3D illustrations and offers many 3D courses for young illustrators and graphic designers.
Here are some recent examples of his commercial graphic design work. See the following articles…
This site is the complete work of an experienced illustrator by name Natsuki Otani. "A record of my journeys, both physical and imagined" is his latest illustrated book where he explained his journey from the beginnings, to the point where he can accept and reject the offers. The book will also be presented in the upcoming Secret Hideaway en 2019 exhibition. The book will cost a fair price at the exhibition but will be free to download after this event.